Emerald Resort Hastings St, courtyard refurbishment
in 2016 we were commissioned to undertake the redesign of the external courtyards of the Emerald Resort, Noosa Heads. There are three existing courtyards, each with a particular function and character, and therefore we developed a base design model that could be applied in all three circumstances, but adapted specifically for the particular location.
The work is being staged with the first currently onsite. The other four stages will be conducted over the next two years. We have provided various services on the project, assisting the Body Corporate with the strategic planning to enable continued operation, as Project Manager, design and documentation coordinator and onsite consulting.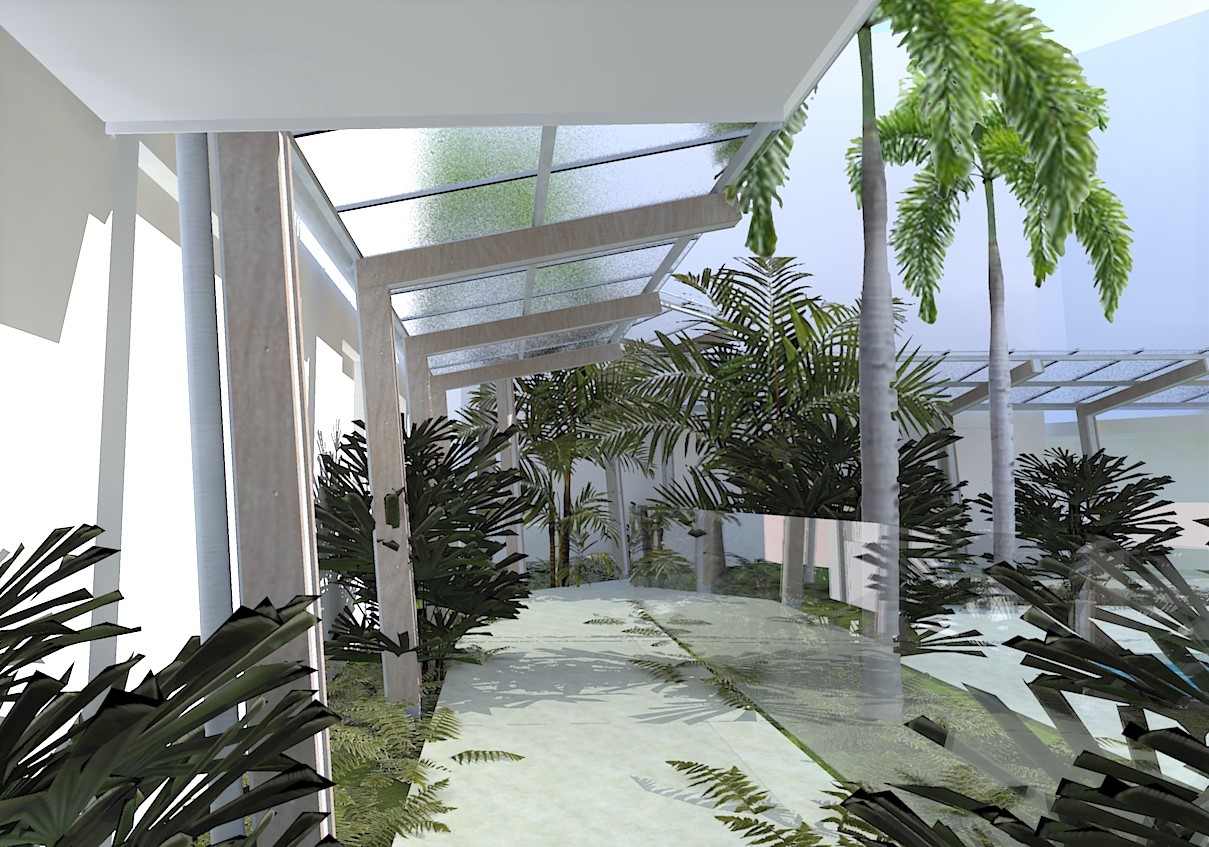 Stage One- covered walkways through pool courtyard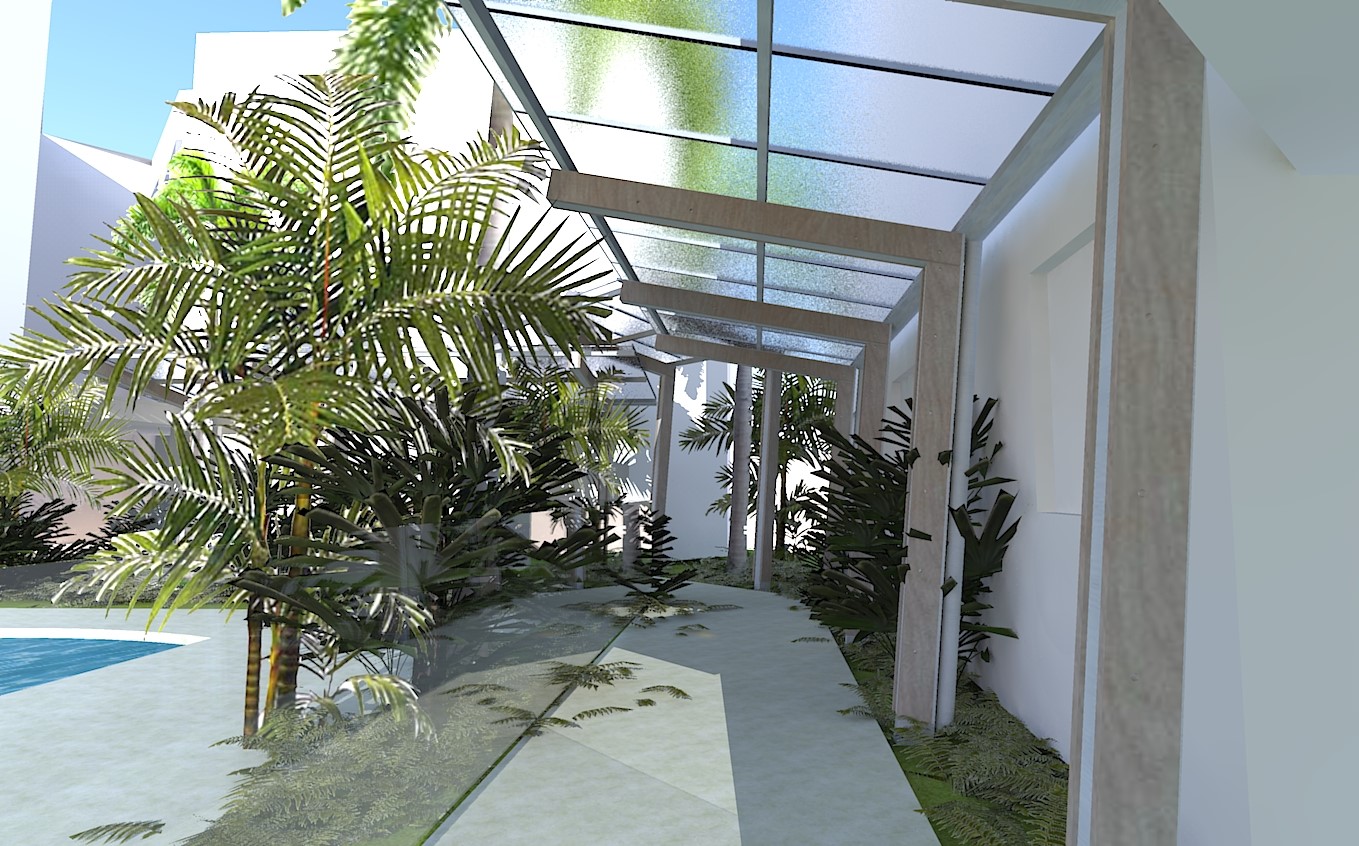 Stage Two- linking walkway roofs over carpark exit
Stage three- garden and pond pavillion. A serence space for informal meetings and special celebrations such as weddings.