Freehand Architectural Illustration
​Freehand illustration has been the basic presentation and visual communication skill I have employed for the past thirty years, and over that time i've produced thousands of drawings for both internal and external Clients.
I can be engaged ​to prepare conceptual ephemeral sketches in a variety of media and styles for your project. This approach has been successful over many years in providing the "suggestion" of an idea, rather than investing a lot of time in developing designs and producing them electronically.
Freehand drawing is a specialist talent and is a fine art. It will elevate and set apart a concept from the electronic opposition.
Please call to discuss your ideas, obtain a quote or request detailed examples.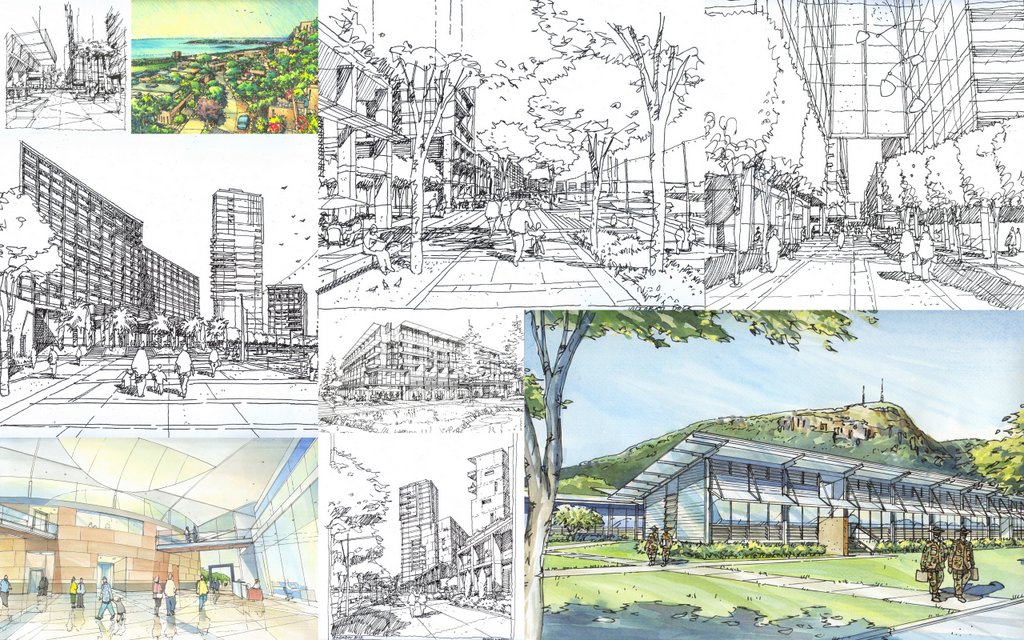 ​Melbourne Docklands, Lavarack Barracks, Gold Coast Council chambers, Balina Ramada
Melbourne Docklands, Coffs Harbour village, Lavarack Barracks Stg4, Gold Coast Council, Rockhampton City Council, Kelvin Grove Village
Enogerra Barracks, Inner Northern Busway BCC, RAAF Amberley Messes, Queen Street Mall
​Enogerra Barracks, Kelvin Grove Village, The Big Banana, Sandgate Swimming Pool BCC
​Lake Crackenback Village, Enogerra Barracks, Cook and Phillip Park Pool Sydney, Griffith Logan University
​Inner Northern Busway BCC, Duke Duplex, Multi Res Housing Gold Coast, Elanda Duplex